C9 Hotelworks Releases Phuket Mid-Year Hotel Market Update
"The onset of the island's tourism story can be traced back to the early 1980s when it started gaining international prominence. Three decades later, Phuket has established itself as one of the leading resort destinations in Asia. It has become an economic role model and object of desire for other leisure emerging markets. Now as mass tourism takes hold with an urban resort landscape unfolding, many are asking has the island come too far, too fast?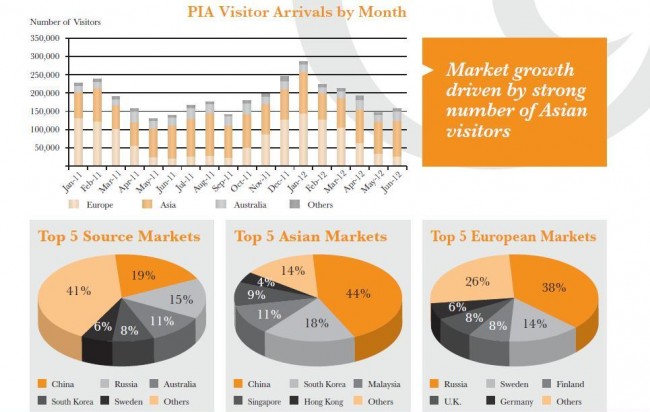 For the first six months of 2012, total airport passenger arrivals registered 4.74 million. Full year traffic is forecasted to exceed stated capacity by 43%. With the upgrading plan expected to complete by 2015, assuming an average annual growth rate of 5%, the expanded airport would hit capacity by the end of 2017. Essentially this equates to a scenario of the new facility being dead on arrival. All eyes focused on island's mounting infrastructure dilemma
Increased destination self sufficiency of 'Brand Phuket' driven by sustained growth in direct airlift. Niche segments of weddings, health and sports tourism continue to redefine demand generation. Hotel transaction volume in 2012 expected to top US$315 million. Owners of older hotels faced with mounting renovation costs may opt to sell. Delay in major infrastructure improvements will possibly mute sustainable growth potential.
While the island's economic fundamentals remain strong, it is time that a long-term plan for Phuket's development become part and parcel of a national agenda. Mass tourism is the elephant in the room of every major resort destination in Asia, but it's high time for the island to get in front of the game instead of acting after the fact."
Hotel Performance Trend
Source: C9 Hotelworks Market Research
To view the entire report CLICK.